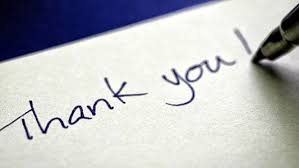 Valerie, Smoking Cessation
"I'm smoke-free after 40+ years of smoking more than
3 packs of cigarettes a day! I can breathe better and I'm telling all my friends!" UPDATE: Still smoke free as of 5/2/16 –
nearly 4 months later.
Amy, Fear of MRI
"I learned a skill that I can use for life – gaining a sense of calm at any time. Racquel helped me to understand my issue, not just the MRI issue I came in for..she  helped me to release a lot of angst."
Eric, Weight Control
"I Lost 12.5 pounds (in 3 weeks)
..It is working."
Miles, Stress Reduction
"Racquel, I don't know how to thank you, hypnosis has changed my life!"
Brad, Alcohol (quit drinking after two sessions)
"You have  been such a  blessing in my life! Thank you!"
Naomi, Weight Control
"Racquel has a beautiful spirit and is passionate about helping people
accomplish their goals. She helps get to the root of whatever issues are going on and teaches
ways to permanently  fix them and incorporate positive behaviors into a daily routine.
I was so sad when our sessions were over…I HIGHLY recommend her!"
Barbara, Weight Control
"I felt I needed help in getting my brain going in a direction 
of change. I felt very comfortable…it has been very successful. It helped me to love 
myself…I am excited about going forward with my new resources…"
Steve, Weight Control
 Lost 31 pounds lost in 8 weeks,
"…the VGB has been very successful for me…I feel like a new person."
Sylvia, Weight Control
Lost 14 pounds lost in 3 weeks, 
"…comfortable, easy…(it took) little time and effort to acquire the success
(I was) looking for."
Jane, Weight Control
Lost 12 pounds in 3 weeks,
 "I can't believe I don't have any more cravings for sugar or sweets."
Beth, Weight Control
Lost 8 pounds in 3 weeks, 
"I finally have hope, because nothing else ever worked!"
Lisa, Weight Control
"I lost 20 pounds in 5 weeks and I only eat when I am hungry now, and 
tiny  meals. I love that I don't crave sugar or sweets anymore"
Rachel, Weight Control
"Are you kidding? Am I happy? I lost 20 pounds in 5 weeks!"
Teresa, Weight Control 
"I finally have hope, because nothing else worked!"
Colleen, Weight Control
released 10 pounds in 3 weeks
Sheri, Weight Control
I lost 8 pounds in 3 weeks!
Christine, Fear of Snakes
"…I am positive there is also some real improvement with my overall level of stress and
anxiety…I've been to a pet store a couple more times since I last emailed.  My son wants to
buy a Bearded Dragon for a pet.  I've spent a lot of time in the reptile section and each
time I go I have less anxiety looking at the snakes.
It is really exciting progress."
Scott, Motivation and Procrastination
"Hypnosis has been really great…it's given me more motivation and energy.  It has helped me
to focus on what is important and start get some more certifications for work and I also started
losing weight right away. I am starting to get a more positive attitude from myself…I liked
that it works pretty fast and you can get amazing result in only 3 sessions."
Tish, Food Choices 
"In two words: IT WORKED.  I was not tempted to grab candy or cookies, even though
they are in the house and within easy reach, I ignored the thought and grabbed fresh fruit, vegetables,
nuts, anything that was a healthier alternative, and I consume way more water than ever before…"
Naomi, Freedom from Sugar
CONTROL OVER SUGAR!!!! YAY, THE MONKEY IS OFF MY BACK!! Stress reduction, and best of all,
sleeping soundly and better"
Kelley, Sleep hygiene, Habit change
"I got immediate positive results…Hypnosis Columbia provided me with a very useful method
to change my sleep patterns.  I will definitely consider using hypnosis again in
the future to effect positive changes in my life."
Anonymous, Focus and Concentration 
"OMG, I really have had laser like focus!  The hypnosis has worked wonders!"
Anonymous, Smoking
"I cannot believe I am a non-smoker now, I've beat this thing and it feels great!"