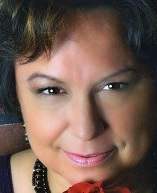 Racquel Knight is a certified hypnotist, integrative life and health coach and has trained in Rapid Resolution Therapy, neurolinguistic programming, and other rapid healing protocols.  Racquel
created Hypnosis Columbia in October 2013 and has helped clients to release trauma, addictions, limiting self beliefs, stress, fears and phobias — AND — to create more calm, peace, a sense of power and control, healing, balance, freedom, power, and joy in their lives. 
Racquel has also helped people improve their relationships with self and others, to find their creative passions, to improve their eating and exercise, self-care habits. If you are stuck in any area: body, mind, spirit, school, work, personal life: hypnosis merged with life, and health coaching is a brilliant way to achieve your best in these areas!
Racquel served 20 years in the U.S. Air Force as a linguist and an analyst, employs a client centered approach, and can help you to achieve your goals and desired outcomes. Originally from California, Racquel has lived all over the world and moved to Columbia, Maryland in 2002. She has a phenomenal daughter, Rhian, who is a law enforcement officer on the Crystal Coast of North Carolina. 
CERTIFICATIONS & TRAINING
Master of Arts, Health and Wellness Coaching – Fall 2021 Graduation – Maryland University of Integrative Health
Consulting Hypnotist, National Guild of Hypnotists, 2013-2020
Rapid Resolution Therapy, Jon Connelly, 2019
Integrative Life Coach, International Association of Counselors and Therapists, June 2018
International Certification Board of Clinical Hypnotherapists/Trainer, 2018
Neurolinguistic Programming, National Federation of Neurolinguistic Programming, 2014
Psychosensory Techniques and Principles (PSYTAP) Kevin Laye, 2017
PSYTAP for Treatment of Addictions, Kevin Laye, 2017
Relapse Prevention and Addiction Freedom, Addiction Freedom Project, 2016
Medical Support Hypnosis, Michael Ellner and Alan Barsky, 2016
Pain Management, Sean Michael Andrews, 2014
Virtual Gastric Band Protocol, Sheila Granger & Marc Carlin, 2014
Depth Model for Weight Loss, Tom Nicoli, September 2013
Age Regression, Roy Hunter, September 2013
Past Life Regression (HMI), 2016
Reiki II, 2019
OTHER COURSEWORK/TRAINING
Certified Health Coach, American Council of Education, 2017
Certified in CPR, 2019
Masters Level Counseling/Psychotherapy coursework – Loyola University, Maryland, 2006-2013
Alcohol and Drug Dependency: Diagnosis, Treatment and Prevention

Individual counseling, Group Therapy,  Marriage and Family Counseling, Crisis Counseling.
Bachelors of Science, Liberal Arts with a focus on Russian & Turkish Language Studies, Excelsior College, Albany, NY
HYPNOSIS COLUMBIA LLC IS A SERVICE-DISABLED VETERAN OWNED SMALL BUSINESS