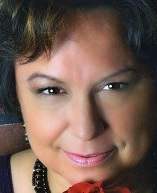 Racquel Knight created Hypnosis Columbia in October 2013 as a result of decades of cumulative experiences and a desire to help others. After decades of service to helping others change and transform their lives, Racquel became a Certified Hypnotist, Integrative Life Coach, and Hypnosis Trainer; and, most recently certified in Rapid Recovery Therapy. Almost exclusively referral based, Hypnosis Columbia has helped persons to release trauma, addictions, limiting self beliefs (Examples: "I am not worthy," "I am not loveable," or "I am not safe" are some of the most common), stress, fears and phobias. Racquel helps people often to transform their lives rather quickly compared to other types of therapy. Racquel served 20 years in the active duty Air Force, and accordingly has helped many men and women to release the after effects associated with combat and military sexual trauma experiences. Racquel employs a client centered approach and teaches all her clients self-hypnosis and self-directed neuroplasticity (how to rewire your neural networks) and offers her unique talents to help her clients to experience a sense of inner peace, wellness, balance, freedom, power, joy, and to live deeply fulfilling lives. 
Racquel can help you to create positive life long changes.  Originally from California, Racquel has lived in the Columbia area for the past 20 years. She has a phenomenal daughter, Rhian, who is also  serving her community as a law enforcement officer on the Crystal Coast of North Carolina.
CERTIFICATIONS & TRAINING
Rapid Resolution Therapy, Jon Connelly, 2019
Integrative Life Coach, International Association of Counselors and Therapists, June 2018
International Certification Board of Clinical Hypnotherapists/Trainer, 2018
Consulting Hypnotist, National Guild of Hypnotists, 2013
Neurolinguistic Programming, National Federation of Neurolinguistic Programming, 2014
Psychosensory Techniques and Principles (PSYTAP) Kevin Laye, 2017
PSYTAP for Treatment of Addictions, Kevin Laye, 2017
Relapse Prevention and Addiction Freedom, Addiction Freedom Project, 2016
Medical Support Hypnosis, Michael Ellner and Alan Barsky, 2016
Virtual Gastric Band Protocol, Sheila Granger & Marc Carlin, 2014
Depth Model for Weight Loss, Tom Nicoli, September 2013
Pain Management, Sean Michael Andrews, 2014
Age Regression, Roy Hunter, September 2013
Past Life Regression (HMI), 2016
Reiki II, 2019
OTHER COURSEWORK/TRAINING
Certified Health Coach, American Council of Education, 2017
Certified in CPR, 2019
Masters Level Counseling/Psychotherapy coursework – Loyola University, Maryland, 2006-2013
Alcohol and Drug Dependency: Diagnosis, Treatment and Prevention

Individual counseling, Group Therapy,  Marriage and Family Counseling, Crisis Counseling.
Bachelors of Science, Liberal Arts with a focus on Russian & Turkish Language Studies, Excelsior College, Albany, NY
HYPNOSIS COLUMBIA LLC IS A SERVICE-DISABLED VETERAN OWNED SMALL BUSINESS