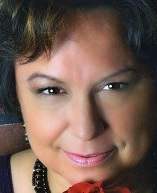 Hypnosis Columbia was established in 2013 by Racquel A. Knight. Hypnosis Columbia was born of Ms. Knight's lifelong interest in the mind, passion for helping others and achieving some of her own lifelong goals using hypnosis.  Ms. Knight is a Certified Integrative Life Coach with the International Association of Counselors and Therapists and Melissa Tiers' Center for Integrative Hypnosis. Ms. Knight is also Certified as a Consulting Hypnotist with the National Guild of Hypnotists (NGH), the oldest and largest, professional hypnosis organization in the world.
After travelling the world as a U.S. Air Force language analyst and working as a government analyst for nearly 30 years, Ms. Knight decided helping others in a more direct manner using the subconscious mind, learned hypnosis, neuro-linguistic programming, energy work and other ways to help people to make changes.  Racquel has been trained in the some of latest processes, tools and techniques in hypnosis and neuroscience to guide clients to live healthier, more deeply satisfying lives. Racquel has helped clients to look and feel their best, to sleep better, overcome physical and emotional pain, release trauma, self-limiting beliefs and behaviors, and to create positive long-term changes.  Having dedicated hundreds of volunteer hours working as a substance abuse recovery coach and helping children of substance abusers and women survivors of domestic violence, Racquel's deep compassion and devotion to helping people shines through in all that she does for her clients. Ms. Knight continues to serve the U.S. Federal Government as an Information Analyst and Reporter after a short leave of absence. Racquel is originally from California and has lived in Columbia since 2002 and has a phenomenal daughter, Rhian, who is a law enforcement officer in North Carolina.
ACHIEVEMENTS/TRAINING
Integrative Life Coach (International Association of Counselors and Therapists and the Center for Integrative Hypnosis, Melissa Tiers), June 2018
Executive/Life Coaching (International Certification Board of Hypnotherapy) – in progress
Certified Consulting Hypnotist, National Guild of Hypnotists, 2013
Certified Neurolinguistic Programming (National Federation of Neuro-linguistic Programming), 2014
Certified Steven Blake's OldPain2Go Methodology, 2018
Certified Psychosensory Techniques and Principles, Kevin Laye, 2017
Certified Medical Support Hypnosis (Michael Ellner and Alan Barsky), 2016
Certified Relapse Prevention and Addiction Freedom (Addiction Freedom Project), 2016
Certified Virtual Gastric Band Protocol Practitioner (Sheila Granger & Marc Carlin), 2014
Certified, Depth Model for Weight Loss (Tom Nicoli), 9/2013
Certified, Pain Management (Sean Michael Andrews), 2014
Certified, Age Regression (Roy Hunter), 9/2013
Certified, Past Life Regression (HMI), 2016
Reiki Training I
OTHER COURSEWORK/TRAINING
Certified Health Coach, American Council of Education, 2017
Masters Level Coursework – Loyola University, Maryland, 2006-2013
Alcohol and Drug Dependency: Diagnosis, Treatment and Prevention

Individual counseling, Group Therapy,  Marriage and Family Counseling, Crisis Counseling.
Bachelors of Science, Liberal Arts (Linguistics: Russian/Turkish) Excelsior College, Albany, NY
HYPNOSIS COLUMBIA LLC IS A SERVICE-DISABLED VETERAN OWNED SMALL BUSINESS